A Catatonic New Year's Eve
Pretend it's the end of 2019 as you read this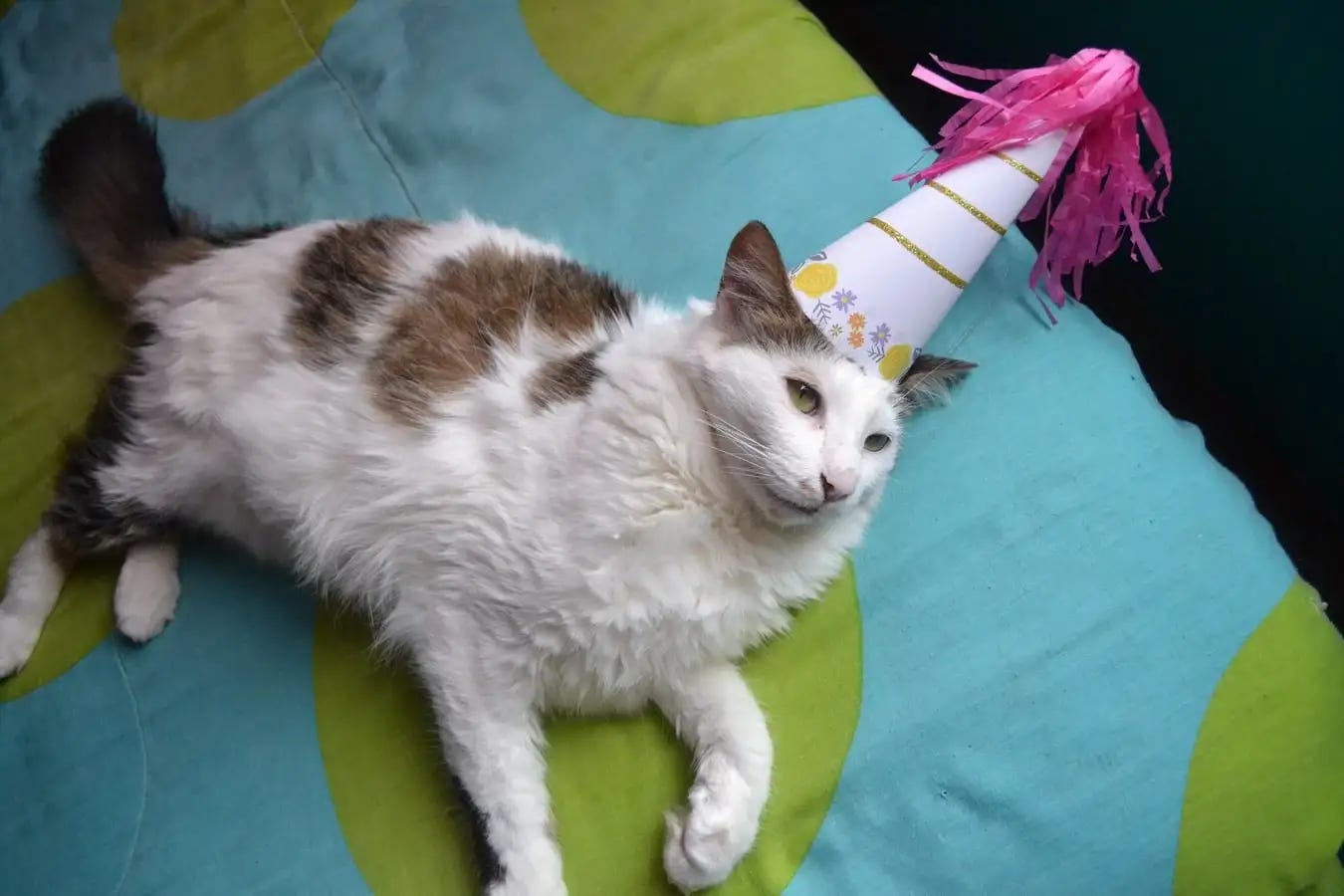 So, let me get this straight…
While I'm still recovering from Christmas Eve where we played full out with a lovely night of sharing stories, singing carols, blessing the children, out-doing each other with home-baked goodies, exchanging gifts with friends and then exchanging them at the stores because folks don't figure out a gift card is so much simpler and offers many more choices…again, let me get this straight….
You — the proverbial you, not you personally — want me to plan, prepare, shop, cook, bake, and host yet another shindig a week later? A week? Am I hearing correctly? One week? As in seven days week? Are you crazy?
Or am I? Even God rested after six.
Okay, okay, I get it. The year is about to end. The decade is about to end. It's a big deal. For some.
For others, there's a Tuesday followed by a Wednesday.
But this particular Tuesday is wild and crazy so best not to go out anywhere. Especially if it involves roads and driving. Especially at night. Especially late at night. Especially anywhere close to midnight.
Especially if we want to live to enjoy our paid day off on Wednesday where hopefully we get to sleep in late snug and warm in our beds with visions of sugar plums dancing in our heads.
Turns out, I'm in a bah humbug mood. Partly because some of my posts are waiting for publication to other pubs — not this one — and I have no idea when or if I'll hear from them.
Does bah humbug apply to New Year as well as Christmas? I want to crawl into a hole and hide.
But it's a whole new decade!
Now granted it's juvenile and irresponsible of me to get my knickers in a knot over something as trivial as that when a whole new decade is about to roll in. Am I missing the forest for one little stubborn tree?
Why am I ranting about this in a publication that responds beautifully to my submissions? That's so not fair! (Not only that, I heard from one of them during the course of writing this, so things are looking up!)
And why am I mixing my metaphors so flagrantly? This behavior is so unbecoming of a self-confident writer with any scruples at all.
The Grinch stole Christmas or tried to. Who's the equivalent of the Grinch for New Year's Eve? Anyone?
It's not that I don't want a new year. Far from it. I've been waiting four years for this one to finally get here — if you catch my drift.
I am so ready to turn over a new leaf in my life and in all of our lives. We can do so much better as a nation for our country and for our planet.
Mother Earth needs our help
Hmmm. Maybe that's how we could start the New Year. Doing something nice for our planet.
I'd say let's plant trees but for us northern hem folks, it's the dead of winter. That would have to happen in the daytime anyway. Yes, on New Year's Day we could do a lot of good deeds.
We could help feed the homeless, rescue goats or dogs, visit a nursing home and bring cheer to the elderly and infirm. Put on red noses and be Patch Adams' for a day.
There we go. Let's put on red noses, like Rudolph and be Patch Adams' for one day — at least. I did not know when I started this rant that this is where I would end up. But it's fitting given I am a student of clowning.
The nice thing about red noses is just wearing one makes a statement. You don't really have to have a slapsticky schtick. You don't need a repartee. The red nose itself speaks volumes. It's considered the world's smalled theatrical mask. Did you know that?
The film industry has given clowns a bad rap. It's time to reclaim the age-old Comedia clown tradition. Going back to medieval Italy, clowns helped audiences stay awake during otherwise long, boring dramas.
We need that now. For the long — hopefully far from boring — drama of our upcoming elections. After all, Iowa is five weeks away! So, we need to stay awake.
But not necessarily on Dec. 31, 2019. I think that's the time to take that much-deserved long winter's nap that Clement Clark Moore wrote about in his famous poem where the reindeers got named.
So if there's any partying to be had by me, it's a slumber party. Ya'll are welcome as long as you bring your own jammies, bathrobe, slippers, deodorant, toothbrush, and sleeping bags.
The spacious living room is all yours. I'll be in bed so keep the volume down to a low roar. Bring your own bubbly. Catnip is on the house.